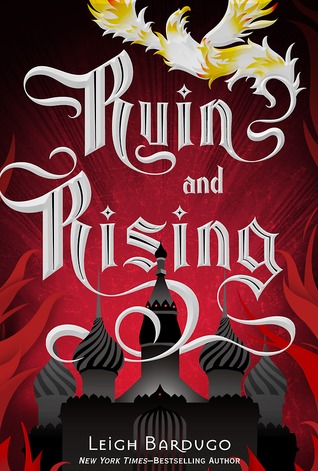 Leigh Bardugo created one of my all time favourite YA epics with The Grisha Trilogy, and this final instalment offers up a very satisfying conclusion.
Shadow and Bone (2012) began the tale with two childhood friends growing to know more about their strengths and weaknesses, whilst discovering love. Sequel, Siege and Storm (2013) offered a grittier tale filled with political intrigue and the seduction of power, and in this conclusion Bardugo offers the reader all that went before and so much more.
Mal has proved his loyalty and stands by Alina's side, together with the handful of faithful rebel Grisha who aided her in the failed overthrow of Darkling. However, when they decide they must get out from under the Apparat's thumb to seek out tsarevich Nikolai and the fabled firebird (the third amplifier that will make Alina invincible), we begin to wonder whether Mal will ever see go back to seeing Alina as anything other than Ravka's saint and saviour.
The obstacles Alina and her friends must overcome go beyond the physical, they test the characters minds and emotions to the very brink. Will Alina make a practical match with Nikolai, for the good of a nation? Or will she choose Mal when every day he seems further away from her? Is Alina's search for the third amplifier truly just to defeat the Darkling, or is that connection she feels for him as bone deep as to make her understand his desire for power above all else. All these questions create a tension that makes this a page turner from start to finish.
If you've read any of the books in this trilogy I'd love to hear your thoughts.
Title: Ruin and Rising -The Grisha #3
Author: Leigh Bardugo
Publication Date: June 17th 2014
Publisher: Henry Holt